Project Tiburon
America's First Trans Fat-Free City!!!
Project Tiburon is a project of BanTransFats.com. Tiburon is located on the San Francisco Bay, with a terrific view of the City of San Francisco. It is close to Sausalito.
We worked with restaurants owners and managers in Tiburon's 18 restaurants, and all now use trans fat-free cooking oil for frying.
The cooking oils used in restaurants are a major cause of the high trans fat consumption that we experience in the United States. It is not just the McDonald's and the Burger Kings and other "fast food" restaurants. Many "quality" restaurants use partially hydrogenated oils too.
You will now see stickers like the one below in restaurant windows in Tiburon: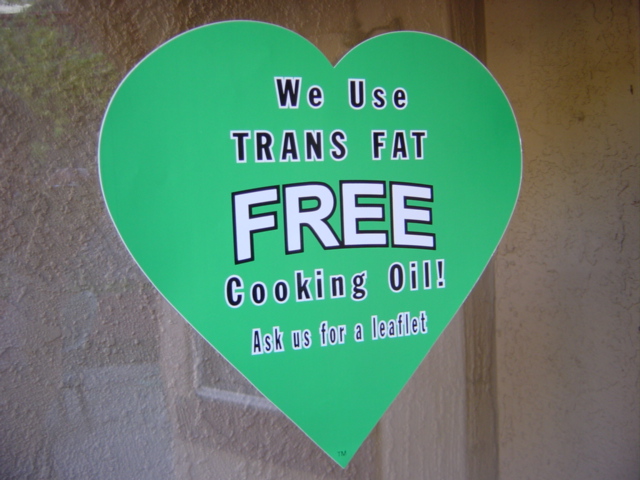 Click here for the wording of the leaflet referred to on the sticker.
We were ably assisted by California Rice Oil Company. We have no commercial relationship with the company. They volunteered their time to make this project succeed. Many restaurants chose to use rice bran oil, but all restaurants were free to use the oil of their choice.
For a newspaper article about Project Tiburon, click here.
Please note: BanTransFats.com, Inc. cannot verify or certify that any particular restaurant is using trans fat-free cooking oil. If you see a sticker posted on a restaurant and you want to make sure that they are using trans fat-free cooking oil, it is up to you to ask the restaurant owner or manager to verify it. BanTransFats.com, Inc. accepts no responsibility whatsoever for any false representations made by any restaurant.

© 2003-06 BanTransFats.com, Inc.